Choose Tranne A.C. Interiors for Your Custom Cabinets on the Gold Coast
Whether you are redesigning your kitchen or looking for an entertainment unit that looks better in your home theatre room, our custom cabinets in the Gold Coast are the right place to start. Our husband and wife team has 30 years of experience in this area, as well as a reputation of satisfied customers and beautiful designs. You can trust us to help you realise your vision.
Benefits of Working with Custom Cabinet Makers in the Gold Coast
Why should you team up with cabinet makers in the Gold Coast QLD to redesign your kitchen, bathroom, closet or family/entertainment room? Here are a few reasons that custom cabinet makers like us are the perfect partners for these types of renovation projects:
More options: When you shop for pre-built cabinets—even at an extensive kitchen showroom—you only have so many options to choose from for wood, colour, finish, hardware and overall style. When you opt for custom cabinetry, you have a near-limitless number of possibilities. Getting the right cabinetry to match your space and your design vision is infinitely easier with the help of the right cabinet makers in the Gold Coast.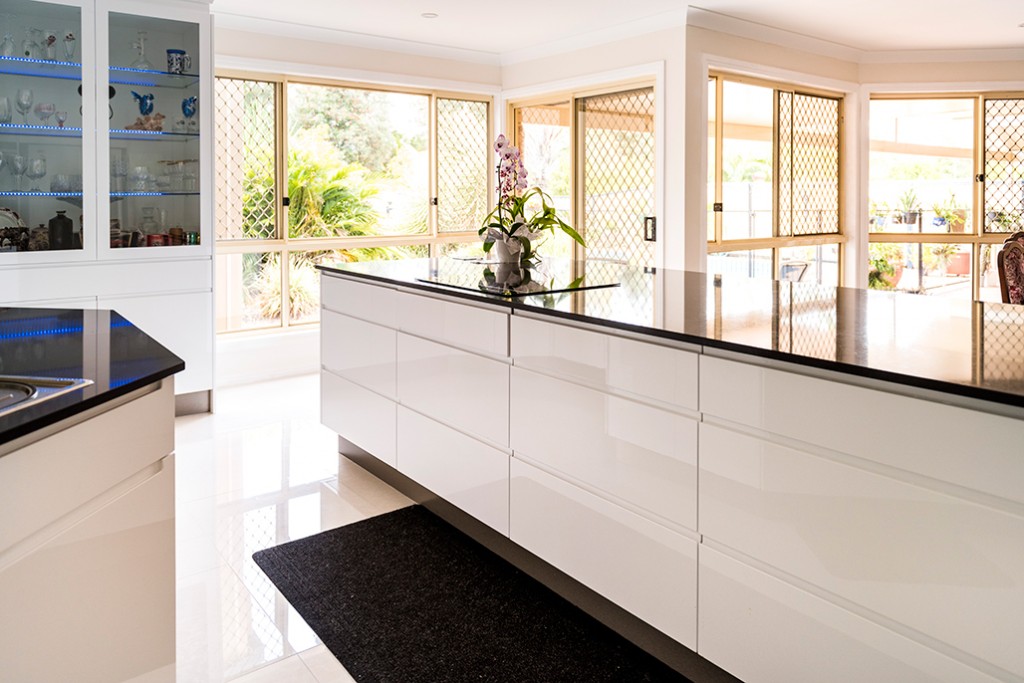 Optimised space usage: When you buy a house, you are paying a premium for space. With custom cabinetry, it's easier to make use of every nook and cranny of space—especially in your kitchen. Opting for tall, wall-spanning cabinets avoids awkward gaps and maximises the amount of usable space you have in your kitchen.
Craftmanship: Stock cabinetry is made using assembly line techniques. Custom cabinet makers carefully cut every piece of your cabinetry and build each cabinet by hand. The level of craftsmanship is comparably high, which in turn translates to greater durability and longevity.
Common Mistakes People Make Regarding Custom Cabinets in the Gold Coast
If you decide to work with kitchen cabinet makers in the Gold Coast, make a point of avoiding these common mistakes:
Not asking for a free consultation: Especially if you are renovating your kitchen space, cabinetry can get expensive. Sitting down with designers to discuss your project, talk about design and get a price quote is a crucial step to make sure everyone is on the same page. At A.C. Tranne Interiors, we offer free consultations and quotes for our Gold Coast cabinets, to make sure our customers are at ease and satisfied even before we get to work.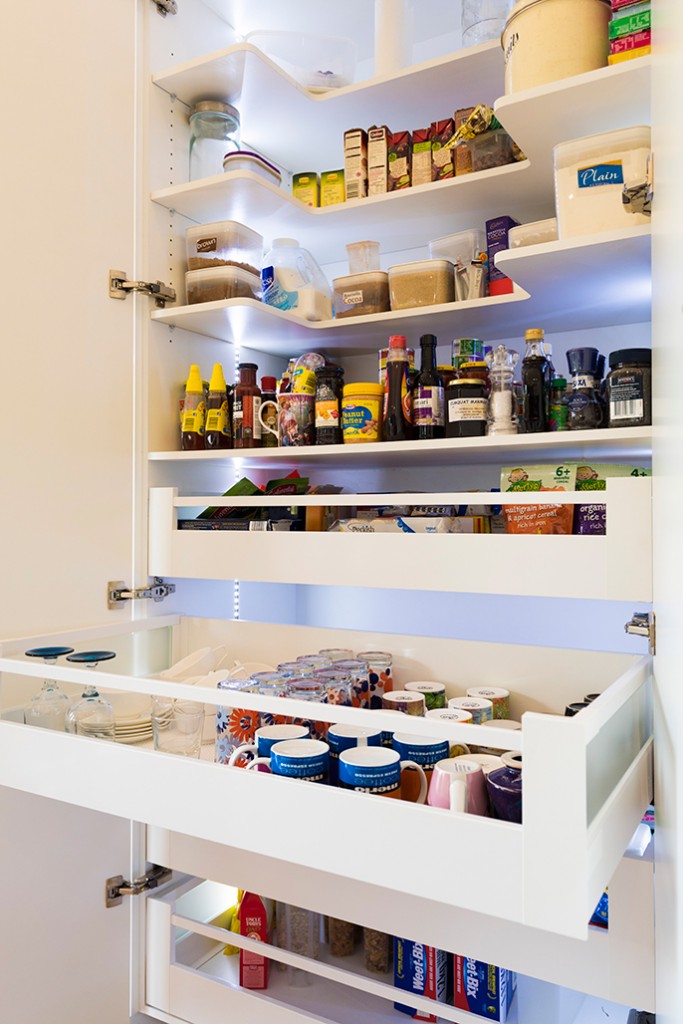 Not designing cabinets that go all the way to the ceiling: As mentioned above, one of the best ways to optimise space usage in your kitchen is to have your cabinets go all the way up to the ceiling. There is another benefit, too. Cabinets that don't reach to the ceiling tend to accumulate dust, which can be a needless nuisance when the time comes to clean the house.
Not buying premium quality door hardware: It's not uncommon for homeowners to spend a lot of money on custom cabinetry but treat door hardware as an afterthought. Hardware is an essential piece of your cabinetry, in terms of both aesthetic and function. We only use BLUM hardware on our cabinets—a brand known for beautiful, high-quality designs that are backed by lifetime warranty coverage.
Why Trust Tranne A.C. Interiors Regarding Your Gold Coast Cabinets
If you are looking for custom cabinets in the Gold Coast—whether for an indoor or outdoor kitchen, a bedroom or some other room in your house—look no further than A.C. Tranne Interiors. Between our 30 years of experience, free quotes, reputation for success and our generous warranty protection, you will feel at ease when you choose us. Contact us today to learn more.