Professional Installation of Custom Made Kitchens in Brisbane
Our custom made kitchens in Brisbane will add value to your home and give you practical storage solutions. We help you get your dream kitchen with a custom design that is functional, stylish and durable. As professional cabinet makers, we ensure that our products are made and installed to the highest standard and we guarantee our workmanship.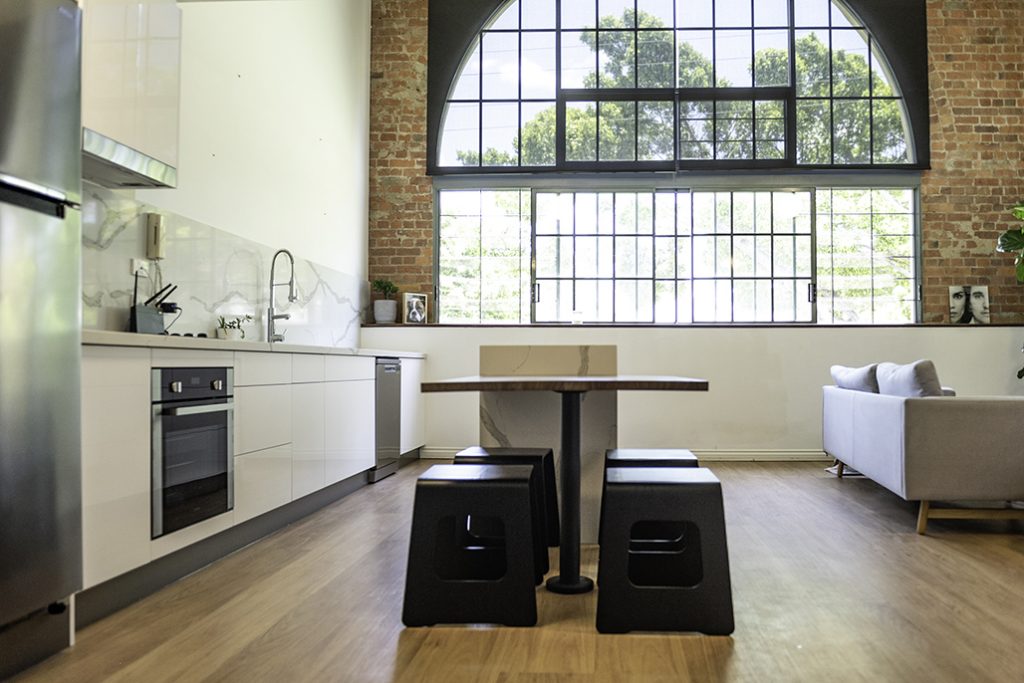 Benefits of Custom Built Kitchens for Brisbane Homes
There are endless options for custom kitchen designs, and we help you find the right solution for your home. A custom kitchen gives you the advantage of:
Durability and quality craftsmanship: Your custom designed, and manufactured cabinets will be built to last, and we have a ten-year warranty on our construction. We use Blum drawer and door hardware, which comes with a lifetime warranty and the quiet, soft close feature is standard with our kitchen designs. Our cabinet maker has more than 25 years of experience in creating dream kitchens.



A unique design: Regardless of the layout of your home, we can design and create a kitchen that will work for you. We consider your requirements and will quickly adapt plans to fit a unique size space or to work around a kitchen island. Our professionals can utilise your entire kitchen space to provide you with more storage, whether that entails tall cabinetry for high ceilings, small cabinets for tight spaces or an additional tailored cupboard.
Choice with colour and adding special features: You can have your choice of colour, style and texture with our custom kitchens. Our cabinet maker will design and create cabinets to your specifications and home décor.

Related Services We Provide to Kitchen Design in Brisbane

You can carry the same design style through your home with our related custom design services, which include:

Outdoor kitchens: You will enjoy the convenience of an outdoor kitchen with our quality builds. We can ensure that your home´s style and kitchen design flows through to your entertainment space with our custom creations. Our design experience can help you get the most out of your outdoor kitchen, and we guarantee versatility and easy clean-up.


Walk-in wardrobes: We can build a walk-in wardrobe that is functional and unique. We ensure that what you deem to be the best feature such as ample storage space, easy organisation, simple cleaning or a private space to dress is showcased in your walk-in wardrobe design.

Why Trust Tranne A.C Interiors Regarding Custom Kitchens in Brisbane?

We have three decades of experience providing quality custom kitchens to Brisbane homeowners. We complete our cabinets and kitchen installations to the highest standard, and we guarantee that you will be delighted with your finished project. Contact us today for a free consultation and design advice for your dream kitchen.