Kitchen Renovations in Brisbane Offer Quality Workmanship on Budget
Why not start kitchen renovations in Brisbane to update your dark, closed off kitchen and open your home to new views and improved flow. Sleek finishes and adequate storage are some of the benefits of a kitchen renovation. Tranne A.C. Interiors creates bespoke kitchens to your specifications promptly and coordinates all trades for a seamless experience.
What You Can Expect from Tranne A.C. Interiors Regarding Kitchen Makeovers in Brisbane
We have three decades as kitchen builders in Brisbane, transforming outdated kitchens into showplaces where you'll be eager to entertain. Our family owned and operated business takes pride in our high-quality artistry and personalised service.
You will have only one contact throughout the entire process. We take all measurements and help you with design choices and material finishes for a truly bespoke space.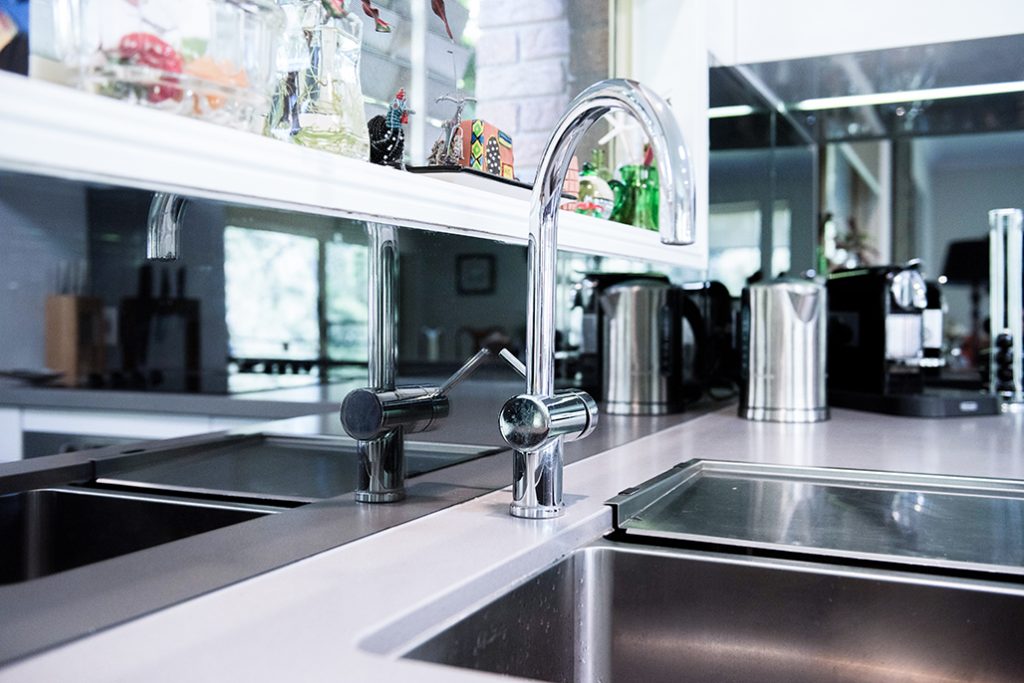 We help coordinate other trades to keep the project on budget and schedule, allowing you to start cooking when we walk out the door.
We maintain contact with you throughout the process to avoid miscommunications and provide a ten-year warranty on our cabinetry, which is custom made to your specifications. We use BLUM hardware exclusively, which comes with a lifetime warranty.
Benefits of Kitchen Upgrades in Brisbane
A subpar kitchen layout makes meal preparation a chore and sends you out to eat more than your budget may allow. Renovating your kitchen for an open feeling that is bright and allows communication with your family and guests affords you more entertainment options.
Removing the wall between the kitchen and den allows you to keep an eye on the kids while you're preparing their dinner. It also invites them to help you with meal preparation maintaining open lines of communication.
Replacing old cabinetry that lacks the space you need helps keep clutter off counters and stashed out of sight. New soft close options prevent cupboard doors from slamming shut for a quieter environment.
Upgrading your kitchen improves your home's overall value when it comes time to upsize or downsize your living arrangements. Buyers focus on the kitchen as the hub of the home, and a renovated kitchen will bring you more money at closing.
Why Trust Tranne A.C. Interiors Regarding Kitchen Makeovers
Our commitment to high quality service is evident in the referrals we receive. We don't leave until you are delighted with our work. Our bespoke cabinetry solves storage issues by creating a storage space where and how you need it. The quote you receive is the price you pay upon completion with no hidden fees or additional charges. We get the job done in the timeframe allotted so you can enjoy your new kitchen with minimal inconvenience.
We are professional cabinet makers who can transform closets for better storage and create entertainment centres to hold your audio/visual equipment in addition to reviving your kitchen. Call us today for an estimate on transforming your kitchen into a space where you'll love spending time and preparing meals for your friends and family.