Quality and Custom Kitchen Renovations in Brisbane, Northside
Tranne A.C Interiors are experienced in kitchen renovations in Brisbane Northside. We will help you to update your kitchen, improve your functionality and increase your storage space. As custom cabinet makers and joinery professionals, we will design and fabricate the ideal kitchen to suit your requirements.
Benefits of Kitchen and Bathroom Renovations for Your Brisbane North Home
There are many benefits to renovating your kitchen and bathroom. You will:
Add value to your home: Kitchen and bathroom renovations are an ideal way to add value to your home. Potential buyers will pay a higher premium for your quality installed kitchen and bathroom that is functional, stylish and low maintenance. We can help your home stand out to buyers with our professional and custom cabinetry.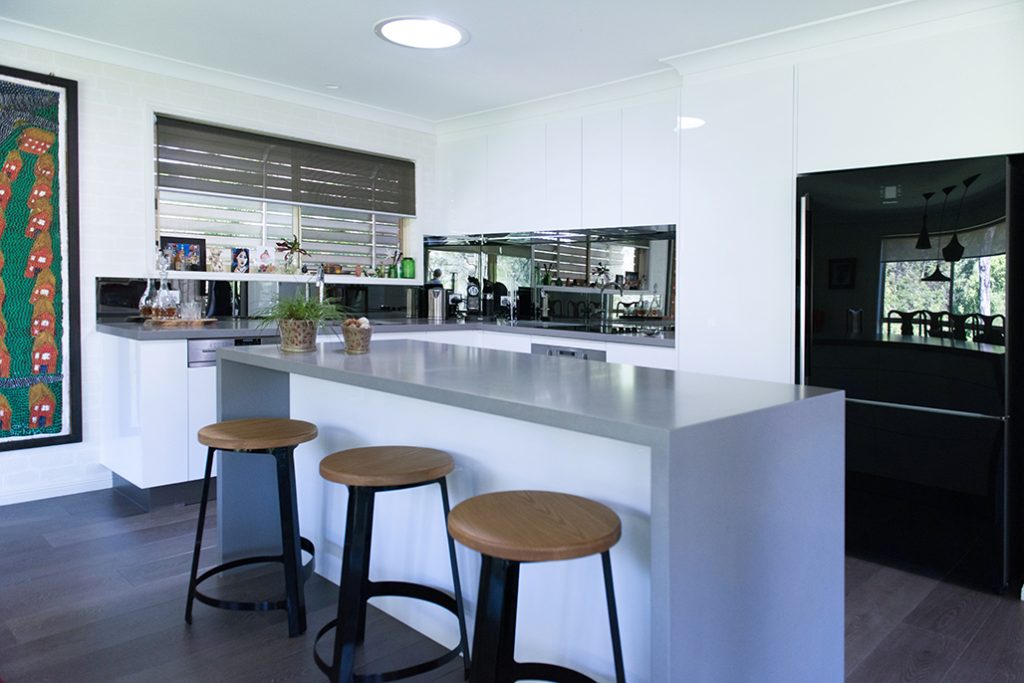 Improve functionality: We will help you to improve the functionality of your kitchen to make it more enjoyable when you spend time there. If you need more storage space, a better workflow or a bigger kitchen, we have the design and remodelling experience to ensure you get what you require. Our custom kitchen and bathroom renovations give you a wide range of material options to suit your style. Our professional cabinet maker will oversee the entire project from start to finish and be sure not to overlook any detail.
Get a fresh new look: A renovation of multiple spaces in your home is the perfect opportunity to update appliances, hardware and colour schemes to give you a harmonious style. You can select the same colour paint or textured tiles and flooring for your bathroom and kitchen. Our design experience means we can help you choose the right finishes and fittings for your home.
Related Services We Provide to Kitchen Renovations in Brisbane North
We provide a range of services relating to your new kitchen, including:
A Free consultation: It can be hard to know where to start with a kitchen renovation, which is why our professional kitchen renovator will give you a free consultation. We have more than three decades of kitchen renovation experience and have worked on a wide range of designs and installations.
Professional Design Advice: We offer professional advice to help you get the most value out of your new kitchen plans and material selections.
Bathroom and Walk-in Robe Installation: You will receive a high-quality installation in your new en-suite bathroom and connecting walk-in wardrobe. Our joinery services mean that you can get every project in your home completed by our trusted cabinet maker without needing to outsource work to a third party. Using our professionals is an ideal way of ensuring you receive the same room style and quality finish.
Why Trust Tranne A.C Interiors as Cabinet Makers in Brisbane Northside?
Our company has been providing custom cabinets and joinery services to Brisbane homeowners for more than 30 years. We ensure to give you the renovation of your dreams, and we will have your project completed within three weeks from confirmation. You will receive excellent customer service from your first consultation through to the guaranteed quality finish. Contact us today for your kitchen and bathroom renovation.